Location & Lodging
Location of the Conference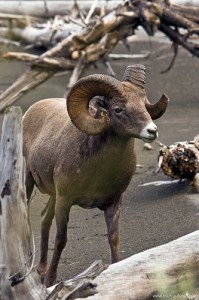 This year, the WONS 2013 Conference will be held at the Banff Park Lodge. The Banff Park Lodge is situated on the main street in town. We have reserved Superior Rooms for all Conference attendees. If you are accepted to attend the conference, you may book your room(s) by going to The Banff Park Lodge's Booking Access Site. You may need to click on "New Reservation".
Group ID : 18460
Password : 37006723
Please ensure you have confirmed your stay with the hotel by February 18th, 2013, as after this date the block reservation for the conference will be released. The Hotel's check-in time is 4:00 pm, and check-out is by 11:00 am. Parking is available for $10-$15 per day at the Hotel. You may also book over the phone by calling 1-403-762-4033 (local) or 1-800-661-9266 (toll-free) and providing the hotel with the Booking Code and group ID above.
If you stay exceeds the conference days, please book by calling the Banff Park Lodge. You may still use the Booking Code for the Conference period.
The Conference will be held in the hotel's Castle Meeting Room from March 18th through the 20th. A reception will be held on Sunday evening all Conference attendees. During the conference, coffee breaks, as well as dinner on Monday and Tuesday, will be included. For a detailed schedule of the conference, please visit the Program page.
Area Information
The town of Banff is located in Banff National Park between Sulphur Mountain and Mount Rundle. At an elevation of 1,463 m (4,800 ft), Banff is popular with winter tourists looking to ski the slopes of  Sunshine Village, Ski Norquay and Lake Louise Mountain Resort, and summer tourists with a love for hiking, biking and canoeing.
For other activities, as well as a calendar of events in the Banff area, visit www.banfflakelouise.com.